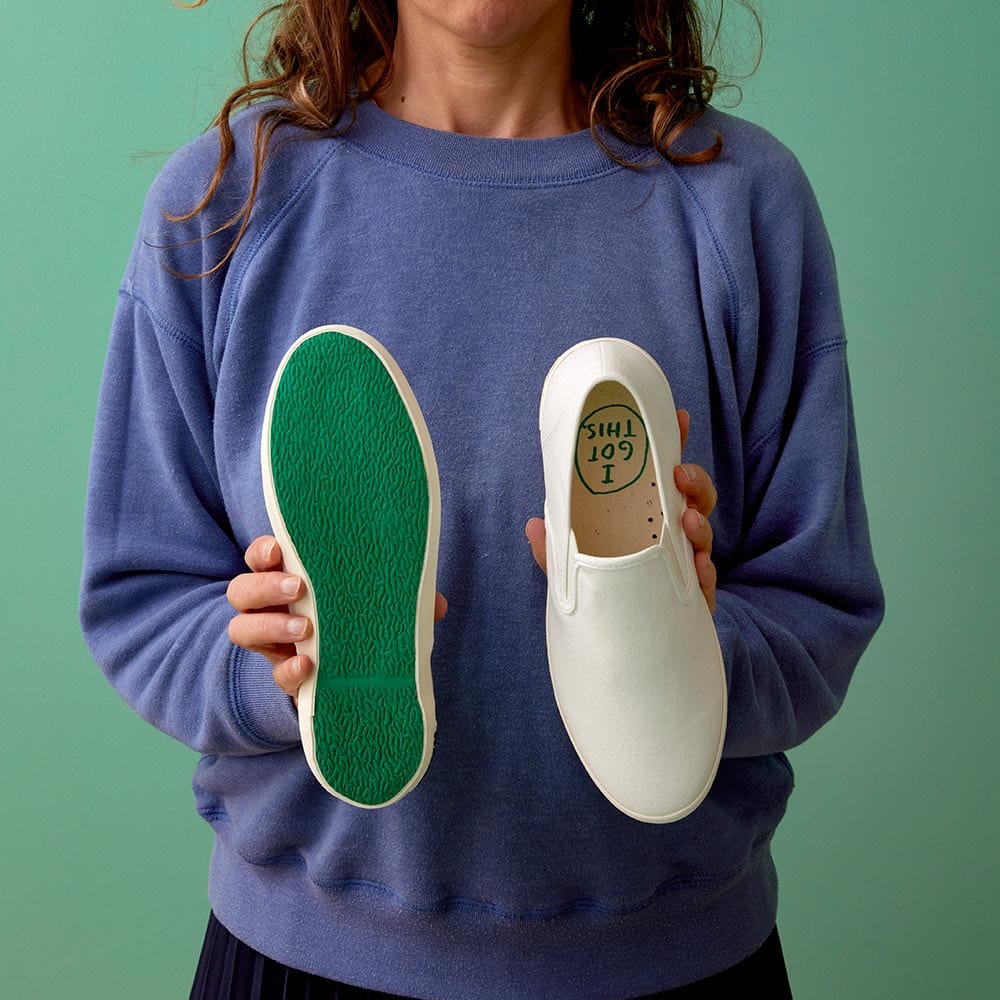 10% From Every Pair Sold
We're donating 10% of every pair sold to our nonprofit partner, the Mental Wellness Center, who work to raise awareness and reduce stigma around mental health by promoting self-care, connection, kindness, education, prevention, and outreach amongst their peers.
mentalwellnesscenter.org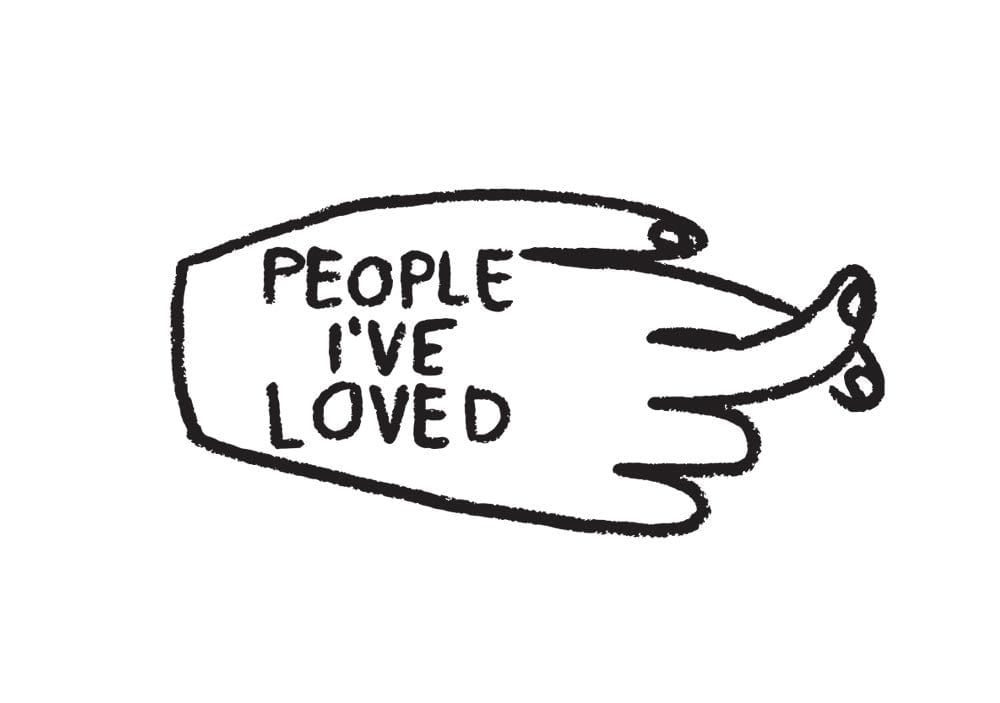 The Artist: Carissa Potter Carlson of People I've Loved
We were drawn to Carissa's honest and sincere approach to the expression of human emotion through illustration. Together we came up with a limited-edition slip on sneaker that includes Carissa's affirmation artwork on the outside upper and a secret message screen-printed in the inside footbed. The outsole uses a pop of colorful green, the color of the international symbol for mental health awareness.
@peopleiveloved on Instagram
The Wellness Connection Council
A high school leadership program of the Mental Wellness Center that educates, empowers, and engages students to become mental health Upstanders. We asked student volunteers from council to share more about their personal mental health journeys and their advice for raising awareness and reducing stigmas around mental health within one's own community.
Meet the volunteers