Our planet is 2/3 blue. The "Sea" is in SeaVees because we're committed to protecting it. Since 2020, every pair of shoes sold from our SeaChange collection gives back $1 to our partner SeaTrees, which works to restore blue carbon coastal ecosystems and ocean health globally.
Give Back This Earth Month 
For the entire month of April, $5 from any footwear purchase you make goes to SeaTrees.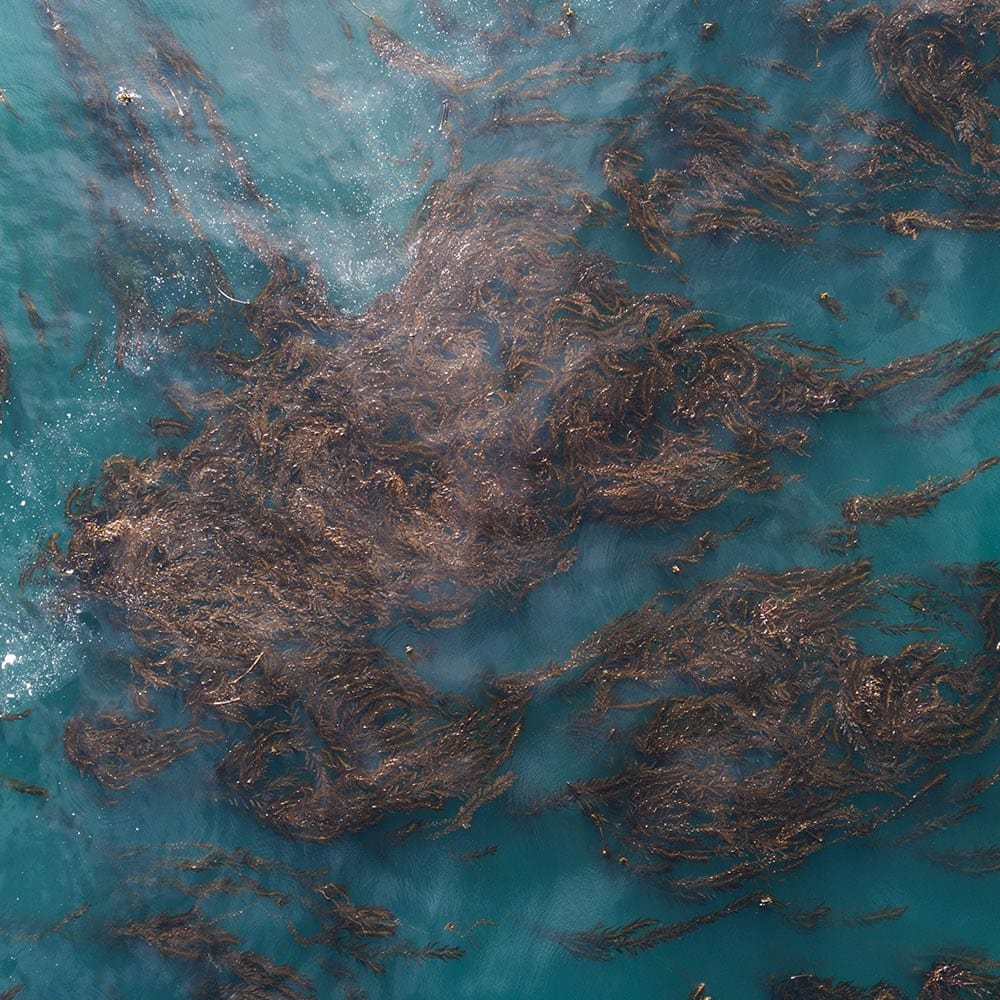 The ocean has the power to reverse climate change.
In the last decade, these ecosystems have been in a state of crisis. According to our partners at SeaTrees, more than 90% of kelp forests along our California coast have disappeared in the last 10 years. Kelp forests provide healthy habitats for over 700 species of marine life and, as part of a healthy coastal ecosystem, can help sequester carbon at a rate 20 times more carbon per acre than land forests.
About SeaTrees
SeaTrees is a program of non-profit Sustainable Surf that plants, protects, and restores blue carbon coastal ecosystems around the world to reverse climate change. They develop coastal restoration projects, also known as blue carbon projects, across five ecosystem types: mangrove forests, kelp forests, seagrass meadows, coral reefs, and coastal watersheds, partnering with local non-profit organizations at each project location.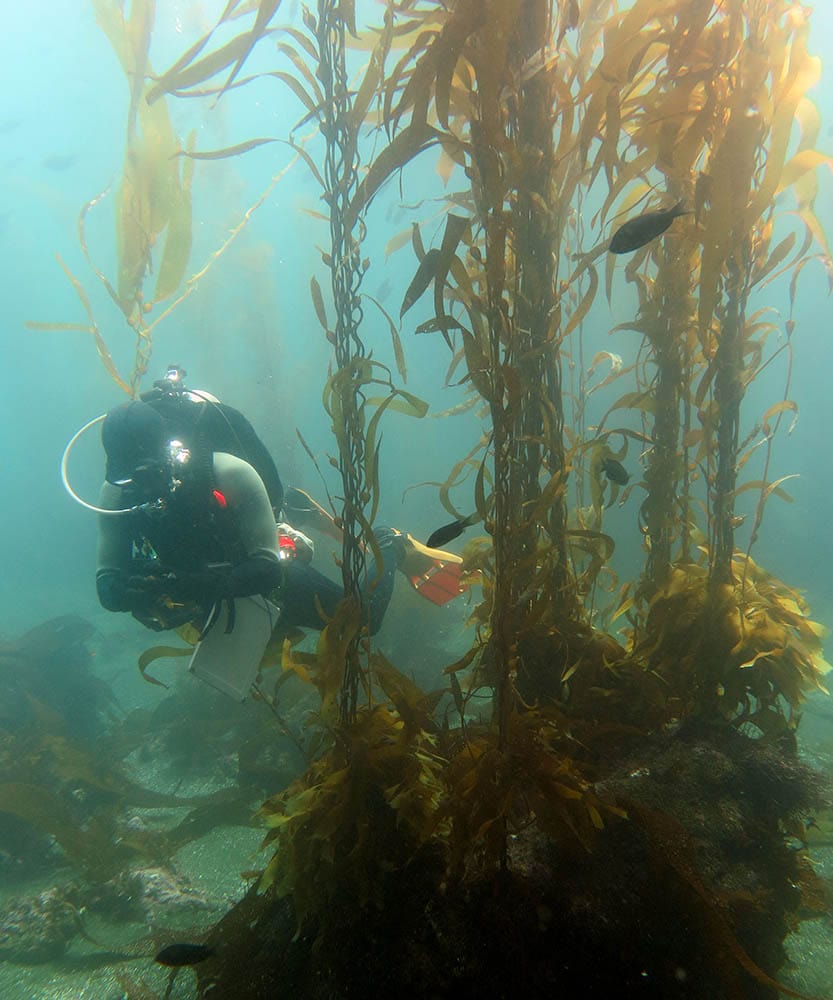 Kelp Restoration Through Urchin Culling 
The previous project we supported through mid-2022 took on the notorious purple sea urchin. This tiny palm-sized creature with an insatiable appetite for kelp has proliferated after its predators (like some species of fish and lobsters) have disappeared because of human impacts. Our partners at SeaTrees sent divers out to identify purple urchin barrens and clear these areas so kelp could regrow, allowing urchin predators to have a chance to move back in and keep the population under control. After 5 years, the site is considered restored if the kelp forest is healthy and urchins are in balance and when that happens, kelp forests can work their magic as the sequoias of the sea and do their part to help solve the climate crisis.
Kelp Restoration Science Initiative
Starting in 2023, we're proud to support a new wave of kelp restoration research. SeaTrees is working with scientists at Scripps Institution of Oceanography to conduct research on the best methods to restore the kelp forests off the coast of San Diego County. Scripps scientists will test different methodologies to restore kelp, and help it withstand the warming climate crisis. This project will inform future kelp restoration efforts to more quickly identify both problems and solutions for the lost kelp forests in California and beyond.